Decorating and designing your home with Pantone's 2019 Color of the Year: Living Coral
Decorating and designing your home with Pantone's 2019 Color of the Year: Living Coral
I'm sure you've been hearing about it since the New Year or seeing it in packaging design, decor, and anything art or design related. It's Pantone's Color of the Year. The color swatch for 2019 is (drum roll please) Living Coral.
What is Pantone's Color of the Year, you ask? Good question. We went straight to the Pantone site to get more information about this fascinating cultural phenomenon. Here's what we found out.
"For 20 years, Pantone's Color of the Year has influenced product development and purchasing decisions in multiple industries, including fashion, home furnishings, and industrial design, as well as product, packaging, and graphic design.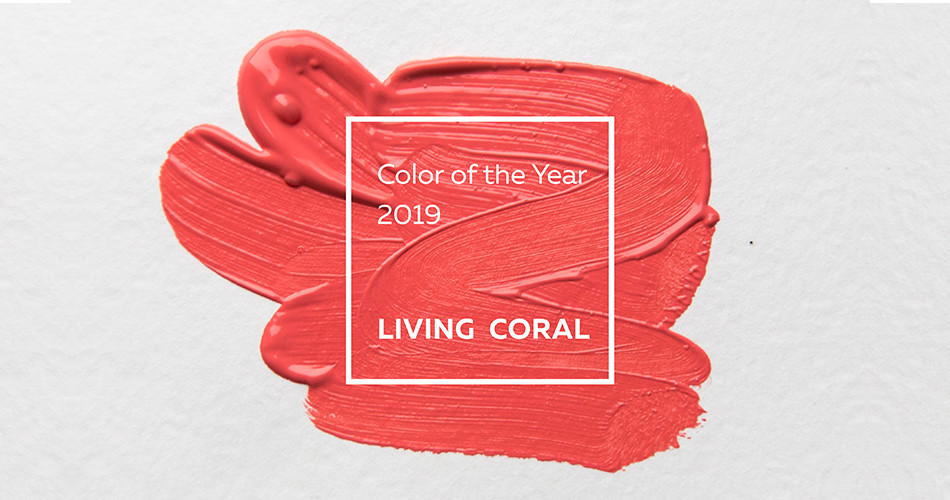 The Color of the Year selection process requires thoughtful consideration and trend analysis. To arrive at the selection each year, Pantone's color experts at the Pantone Color Institute comb the world looking for new color influences. This can include the entertainment industry and films in production, traveling art collections and new artists, fashion, all areas of design, popular travel destinations, as well as new lifestyles, play-styles, and socio-economic conditions. Influences may also stem from new technologies, materials, textures, and effects that impact color, relevant social media platforms and even upcoming sporting events that capture worldwide attention."
Pretty cool if you ask us. But what about this year's specific color: Living Coral? We wanted to know the reasoning behind this swatch selection. As we browsed Pantone's site we got an in-depth analysis and understanding for this color selection for 2019.
According to Pantone, Living Coral is "an animating and life-affirming coral hue with a golden undertone that energizes and enlivens with a softer edge. Vibrant, yet mellow PANTONE 16-1546 Living Coral embraces us with warmth and nourishment to provide comfort and buoyancy in our continually shifting environment.
In reaction to the onslaught of digital technology and social media increasingly embedding into daily life, we are seeking authentic and immersive experiences that enable connection and intimacy. Sociable and spirited, the engaging nature of PANTONE 16-1546 Living Coral welcomes and encourages lighthearted activity. Symbolizing our innate need for optimism and joyful pursuits, PANTONE 16-1546 Living Coral embodies our desire for playful expression.
Representing the fusion of modern life, PANTONE Living Coral is a nurturing color that appears in our natural surroundings and at the same time, displays a lively presence within social media."
We were just as surprised as you were when we read that description. So much more detail than we imagined; but then again, it really makes sense. This stunning and vibrant color is such a disparate response to the outside world we live in; which is full of cold, sterile technology like computers, tablets, smart phones, laptops, and so much more. This swatch is bursting with luscious life, vivid display, and colorful charisma. It brings a smile to one's face and has the effect of warming one's soul. All that in a swatch, who would have a thought?
As Pantone mentions, choosing the color of the year is based on a variety of influencing factors including film, television, art, design, fashion, cultural trends, travel, and so much more. It then, in turn, influences these same industries the following year; thus creating an endless cycle of new color swatches for each year.
We here at Fine Art Canvas thought it would be great to offer you, our consumers of beautiful canvas art, some ways to introduce Living Coral into your home decor.
Tips on using Living Coral for your home decor needs:
Paint an accent wall with Living Coral to make it pop – Living Coral is such a vivacious and enticing color that is full of warmth, cheer and joy. It makes for a perfect swatch for an accent wall within your home as it breathes excitement and energy into an ordinary room and truly creates a catchy look. It's a way to be bold within your home decor without overdoing it. An accent wall is such a simple and easy way to liven up an existing room in a new and fresh way.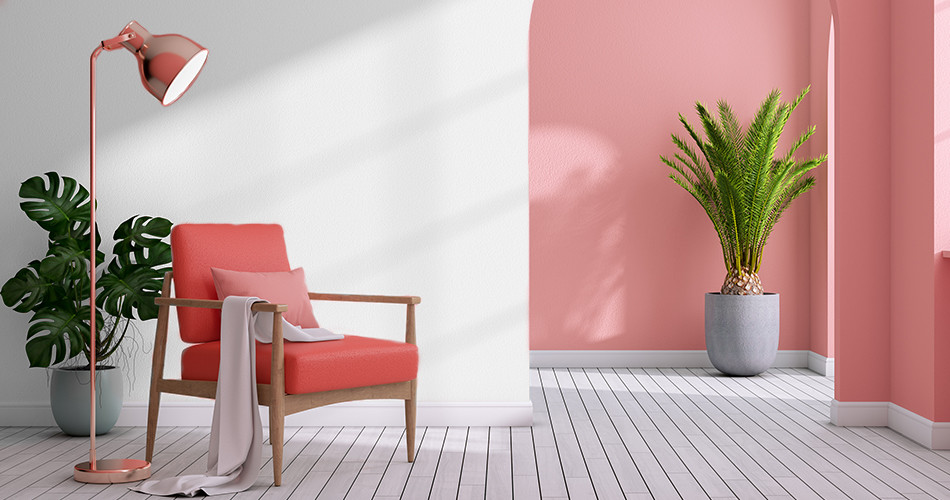 Because the color stems from nature found in the ocean, this is such a perfect match to bring into your home decor as it reminds us of the beauty of Mother Nature. It's a refreshing way to play with color in a controlled and manageable way while also giving Mother Nature a figurative shout-out with this nod to all the beauty and majesty that lies under the sea. 
Living Coral accessories – A simple and easy way to spruce up any room is with accessories. Whether it's a table lamp, throw blanket, pillow, tabletop decor accessories or other decor and design objects, accessories are like the cherry on top of the ice cream cone. They are that something special that completes the package.
With the exuberant nature of this color, we encourage you to play around with its playfulness and excitement when it comes to home decor accessories. Try a set of throw pillows and/or blanket on your sofa to truly elevate your living room with a sense of style and fun. Or why not get a coral colored accent rug as a way to create a burst of color for your bedroom or bathroom. There are countless ways to add this luscious splash of color into any room. From a Living Coral colored fruit bowl on the dining room table to coral colored curtains in the kitchen, get creative and take joy in applying your artistic brushstrokes throughout the canvas that is your home.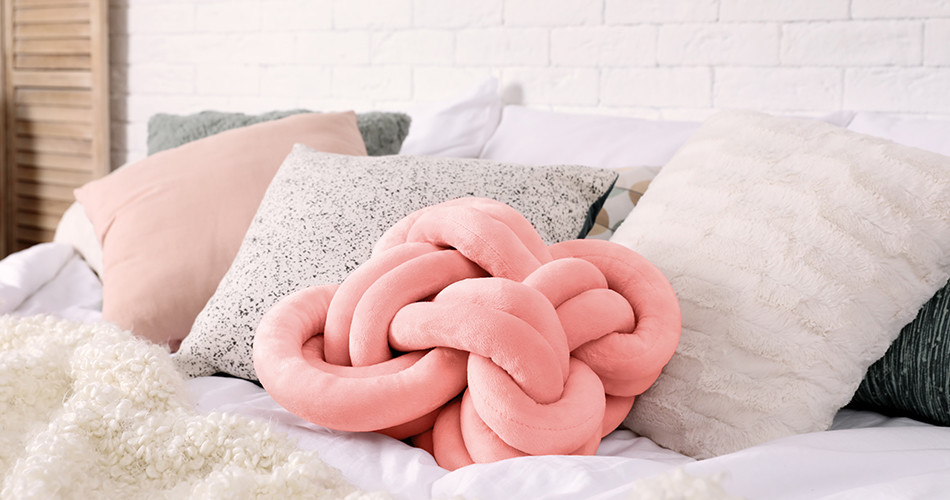 Transform your bathroom into an underwater seascape – Why not get quite literal with Pantone Color of the Year and use Living Color in your bathroom to create a dreamy and enchanted underwater vision. Rather than painting an accent wall in Living Coral, why not go blue?  It may seem out there to paint all your bathroom walls a deep ocean or even lighter colored blue, but the vision we have is of beautiful blue walls highlighted and accented with stunning Living Coral colored bathroom towels and a shower curtain. The pairing of those two color palettes will be such a visual treat that every time you walk into the bathroom you'll probably be reminded of the infamous song "Under the Sea" from The Little Mermaid.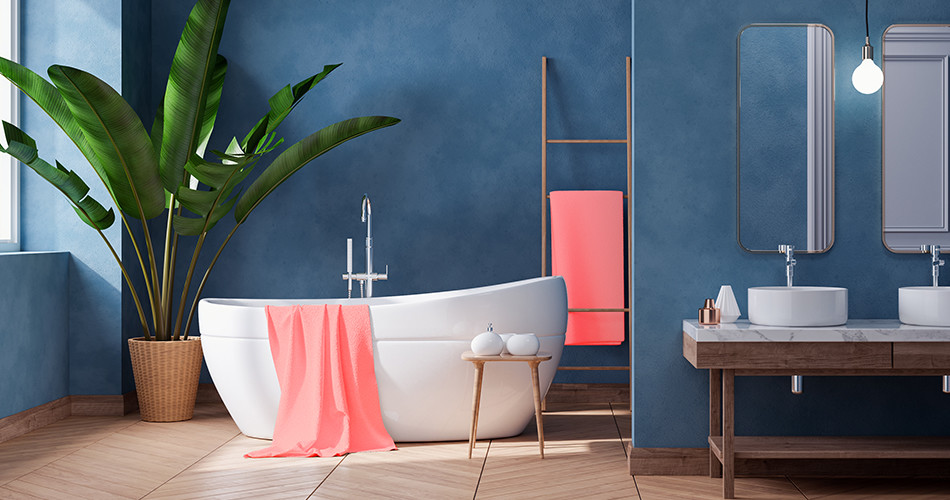 Create a tropical oasis by pairing real life houseplants or nature-inspired canvas art with Living Coral – So you know that accent wall we mentioned? Why not take in one step further and add some contrasting imagery of luscious foliage like gorgeous green palm trees and fabulous ferns. The greenery from the prints against the cheerful, bright and electric coral coloring is destined to create this rich and enticing color palette that will make your space look and feel like you're on the streets of Havana or Rio. And if you prefer the real thing, use your accent wall as a backdrop for your collection of house plants. From your hanging plants to your potted ones, create a spectacular vista with two simple ingredients: a stunning color and Mother Nature's offerings.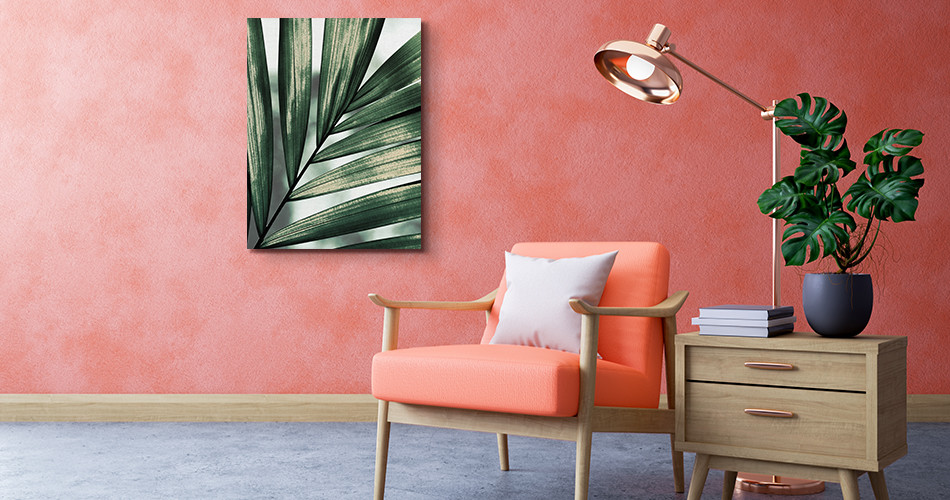 We hope you enjoyed this delve into Pantone's 2019 Color of the Year. We had lots of fun researching this amazing cultural phenomenon and hope you enjoyed our tips and suggestions for having some fun with Living Coral. We'd love to hear from you so feel free to comment below and add photos of some fun things you've done with the color of the year. The only question we have for you is, what do you guess will be 2020's Color of the Year?