Frightful Trends for a Frightful Year
Frightful Trends for a Frightful Year
Can we all agree that 2020 has indeed been someone's nightmare manifested into a reality? Most of us have lived many days in isolation with only zoom meetings to fill the lack of human contact, begging for a reprieve. 
Melodrama aside, we are fortunate that 2020 is slowly, and we do mean slowly, coming to a necessary close. We desperately look forward to encouraging days ahead, but first, Halloween is coming for us like a lamenting banshee!  Are you and your home Halloween decor ready?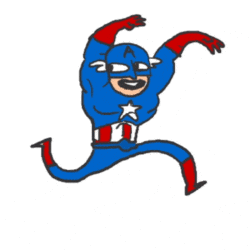 Although massive costume parties are prohibited and trick-or-treating is highly discouraged, turning one's home into a bloodcurdling lair of dread or an amusing background for your next Tic Tok performance is perfectly grand! 
We've completed our research and found a few themes trending for this, um, bizarre season of spooks, including specially curated Halloween canvas art.
Without any further delay, welcome to our Halloween decor trend picks for 2020! 
Magic
There is a universal understanding that magic consists of some hair-raising elements, and precisely why this arcane topic made it to our list. 
To be clear, we're not suggesting that you run to your nearest magic shop to purchase a top hat and rabbit or saw someone in half, but to consider ways to infuse a magical tone to your current furnishings.  
Start with a small fog machine and melting candles to create the groundwork for an eerie ambiance. 
Crystals are known for their healing power and ability to ward off negative energies. Place them strategically around your home for optimal protection and natural beauty.  You're going to need them ; )
If you choose to have a safe, limited gathering, dress up like a fortune teller, complete with a headscarf, boho skirt, and long beads, and perform tarot readings for your guests. Tarot cards also make a great coffee table tchotchke. 
The next item that harnesses both the spirit (no pun intended) of occultism and All Hallow's Day is the Ouija board or spirit board. Those of us who are superstitious carry a healthy fear of conjuring the resting dead and some feel the Ouija board is just an old school parlor game. 
We understand that calling on the dearly departed may not be your idea of a good time, so instead, we have a couple of canvas art prints above that deliver the games' features without the potential consequences.    
Colorful 
Halloween isn't just about evil witches, goblins, and ghosts; it's also about evil witches, goblins, and ghosts in a bright color palette! 
Neon signs in the shape of bats and pumpkins or words like Boo! Or Happy Halloween can liven up your home's facade and say to your neighbors, "Hey, we know how to party ova here!" 
You can build on other themes by incorporating objects like a brightly colored skeleton throw or crystal ball that lights up, or an array of colored lanterns. That's the beauty of this holiday. The brighter, the tackier, or the more gruesome, the better!  
To complete our look, we must not forget about the walls. Aside from dripping blood and hanging entrails, large and vibrant is the way to go! Scare your family and guests silly with a phantasmagoric Dracula or a gang of mocking ghosts canvas prints. 
Skeletons
Bodies with no skin are all the rage! We mean decorating your home, not the latest fashion craze, so, please, please, keep your skin on. We don't want any unfortunate events. 
Because of their ability to twist and bend into unusual positions and spaces, skeletons are the ideal decorative nicknack. You can have a skeleton costume party, or have them climb on the side of your house, or take a few with you on a long road trip.  
Whole skeleton families complete with dog, cat, lizard, and unicorns can be seen adorning the lawns of fellow fright night lovers.  
If having an actual skeleton or two roaming the halls unnerves you a bit, we have amusing and vivid wall decor that will whet your skeletal appetite. The hauntingly evil Wraith Run by ALI Chris and the vintage style Skeleton Ball by Bob Fair is sure to add a chill to your home. 
Far from an exhaustive list of trends, this is just a glimpse into some of the fun to be had by accessorizing your home with ghastly trinkets and bursting color. 
Continue to follow us for all of your canvas art gossip and tasty decor morsels!